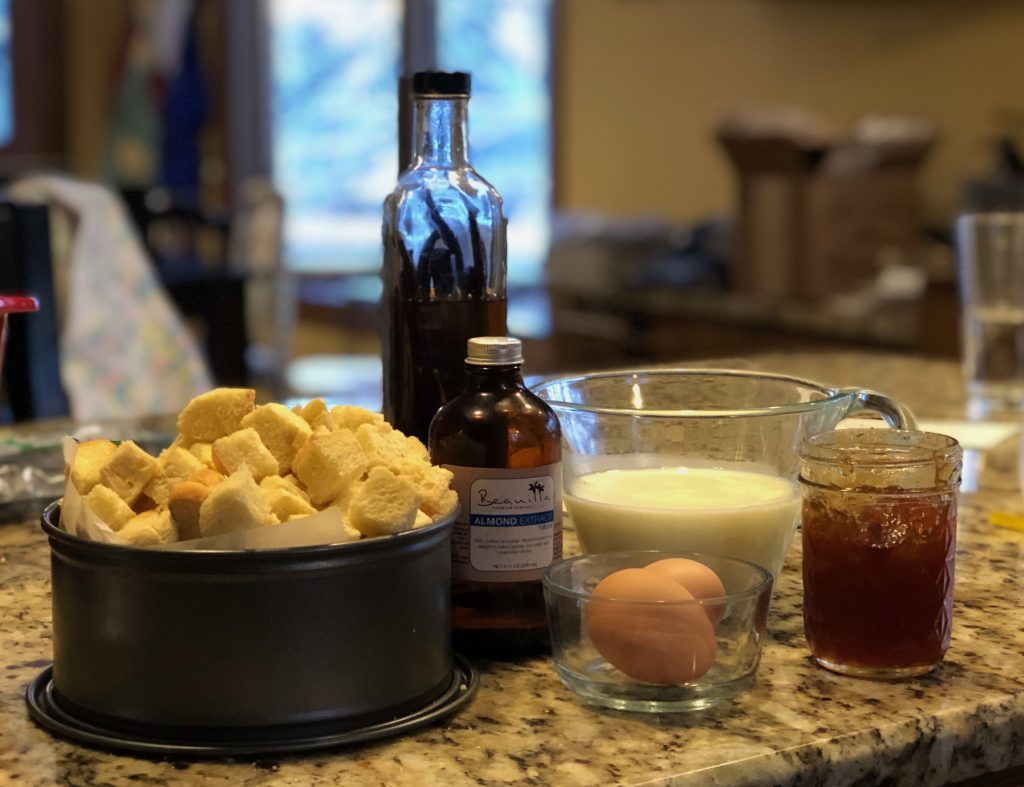 Once again, I got carried away with my preserving. This time it was with lemon and pink grapefruit marmalade. And while it is delicious, the recipe is HUGE and I ended up with 14 half pints of marmalade.
Just a quick note on this marmalade recipe, it is from a book called The Blue Chair Jam Cookbook by Rachel Saunders. This book has some great tips on making jams and jellies without added pectin, and I have really enjoyed reading through it for inspiration.
Some Recipe Notes
This recipe is based on a recipe for croissants a l'orange that my husband and I had on our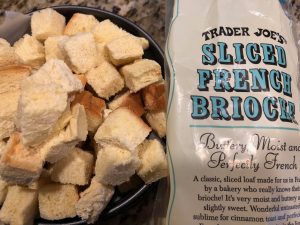 honeymoon. It's been twenty years, and I still make that recipe and remember the bed and breakfast we stayed at in New England. I don't make the recipe too often, however, because croissants aren't a standard on my shopping list. This version of the recipe uses brioche bread, which I've found at Trader Joe's. I cut the slices into cubes and then freeze whatever I don't use in the bread bag for the next time. One loaf makes about three of this recipe.
Sometimes, it is fun to step a recipe up a notch. In this case, I'd recommend adding chocolate chips or chopped dark chocolate to the bread and egg mixture.
If you'd like additional tips on making bread puddings or French toast in the pressure cooker, see my recipe for Cinnamon French Toast for the Instant Pot.
Marmalade French Toast for the Instant Pot
Author:
Prep time:
Cook time:
Total time:
Ingredients
4-5 cups of cubed brioche bread
1 cup of milk
2 eggs, lightly beaten
1 t vanilla
1/2 t almond flavoring
1/4 cup of marmalade
2 T brown sugar
1/2 cup of chocolate chips or dark chocolate chunks (optional)
2 T butter, melted (optional)
Instructions
Add 1 cup of water to the pressure cooker and place a trivet in the pot.
Make a tin foil sling if your trivet does not have a handle to remove your dish.
Line a 7-inch cheesecake pan with parchment paper to prevent the milk mixture from leaking out. If you don't have a cheesecake pan, you can use a pyrex dish that fits into your pressure cooker.
Spray the cheesecake pan or dish with cooking spray.
Fill your baking dish with the cubed bread and mound the cubes over the top of the dish. This is how much bread you need for the recipe. Any extra can be frozen for another time.
In a large bowl, combine the milk, eggs, vanilla, almond flavoring, marmalade, brown sugar, and chocolate chips (if using). Whisk lightly to combine and break up the marmalade.
Toss the bread cubes into the egg and milk mixture.
Pour the bread cubes into your prepared pan.
Cover the pan with a paper towel and a piece of tin foil to keep out the moisture.
Make sure the cooker is set to seal and cook on high pressure for 15 minutes. Turn the keep warm setting off.
After the cooking time is completed, allow the pressure to naturally release for 5 minutes and then manually release the remaining pressure.
The French toast is ready to eat at this point, but if you'd like to crisp up the top, pour the melted butter on top and place under the broiler of your oven for a few minutes until the top is lightly browned.