I will admit – this recipe for barbecue beef and pasta did not appeal to me the first time I came across it. However, I have come around to really like it. The recipe is easy, doesn't require any fussy ingredients and it covers most of the food groups. If you really want to get crazy, you could add some green peas in at the end when you have the option of adding cheese. Personally, I serve the veggies on the side because peas would put it over the top for my kids!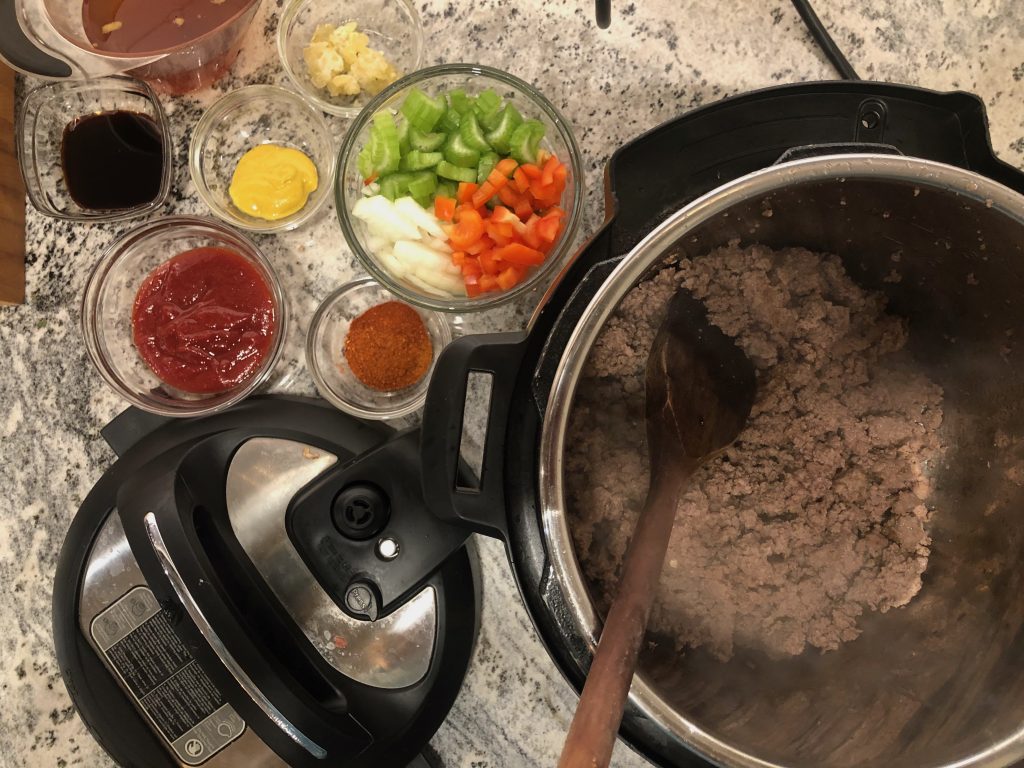 Instant Pot Barbecue Beef & Pasta
Ingredients
2 T vegetable oil
1 yellow onion, chopped (about 1 cup)
1 medium bell pepper, stemmed, cored, and chopped
1 pound lean ground beef
2 cups beef or chicken broth
1 1/4 cups barbecue sauce
8 ounces dried rigatoni
1 cup shredded cheddar cheese (optional)
Directions
With the insert in the electric pressure cooker, turn the pot to saute on medium heat. Add the oil and allow to heat for a minute. Add the onion and bell pepper and cook, stirring often, until the onion has softened – about 4-5 minutes. The onion should not brown. Add ground beef and cook, stirring to break up any chunks. The meat should be lightly browned, but doesn't need to cook through. Drain any fat from the pot, if necessary.
Pour about 1/4 cup of the broth into the pot and scrape the bottom of the pot to loosen any browned bits off the bottom of the pot. Turn off the saute setting. Pour in the remaining broth, barbecue sauce and pasta. Stir.
Lock the lid on the pot. Cook at high pressure for 7 minutes.
Use the quick-release method to bring the pot's pressure back to normal. 
Unlatch the lid and open the pot. If you are adding cheese, stir cheese into the pot and set the lid askew on the pot for 5 minutes to allow the cheese to melt. Stir well before serving.