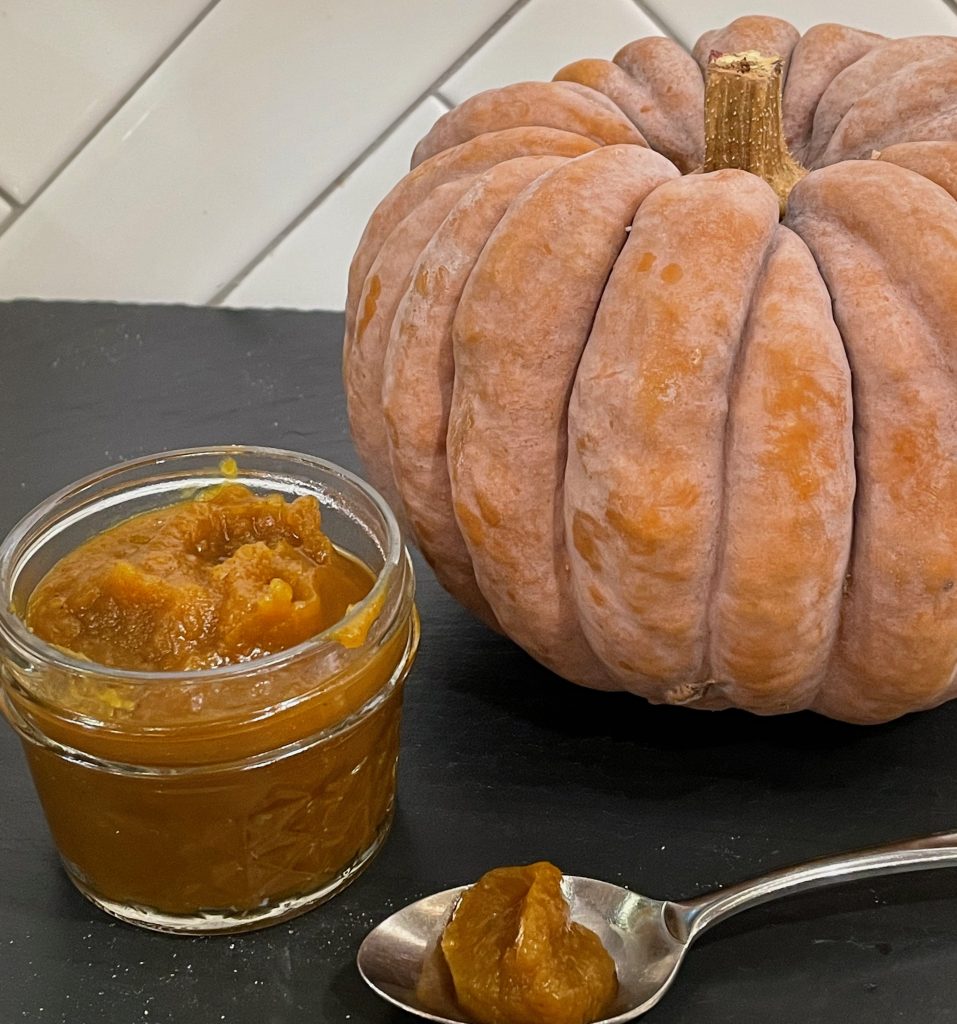 Pumpkin butter is one of my favorite things to do with pumpkin during "the pumpkin season". I love it on my waffles in the morning with pecans and maple syrup. I was searching for my recipe this year and realized that I haven't shared it with the world. So here we are.
If you'd like to make this a little more challenging, you can make this with homemade puree. Here's how to make your own, but really you can do this with canned pumpkin and it will turn out lovely. No one will know the difference and they will still be amazed that you pulled off making your own pumpkin butter. You don't have to tell them how easy it was to make.
One more note, this recipe should not be canned. The butter gets too thick for water bath canning to heat it through safely. I just jar mine up and freeze the jars with lids on them. The toughest part is remembering to pull it out of the fridge to thaw before you want to use it – but a couple seconds in the microwave does the trick also.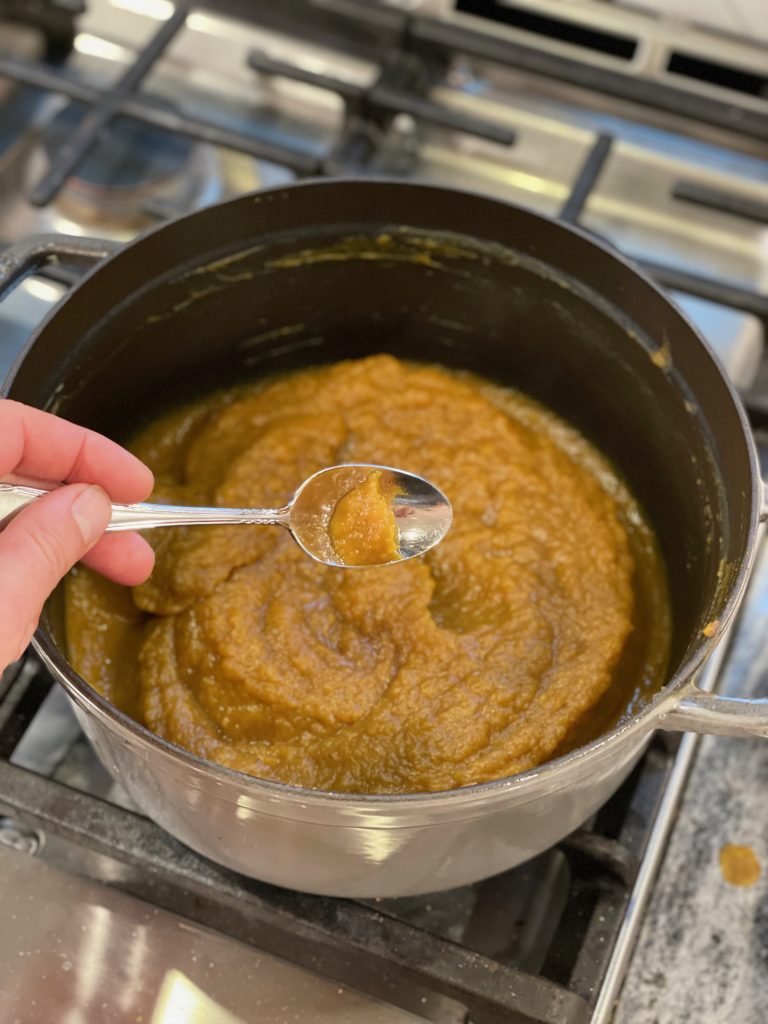 Pumpkin Butter Recipe
Author:
Prep time:
Cook time:
Total time:
This is a classic fall preserve. It is great on oatmeal or on waffles.
Ingredients
2 cups of pumpkin puree (canned or homemade)
1/4 cup of brown sugar
1/4 cup of maple syrup
1 t molasses
1 t cinnamon
1/2 t ginger
1/4 t cloves
1/4 t nutmeg, ground
3/4 cup of apple cider
Instructions
Combine all ingredients in a saucepan.
Bring to boil, reduce heat to a simmer.
Stir often and let simmer for about 20 minutes until the butter is thick and shiny. It should mound up on a spoon.
Transfer into clean jars.
The jars can be refrigerated for a couple of weeks or frozen for a few months. If freezing, leave a little extra space at the top for expansion